She is clothed with strength and dignity; she can laugh at the days to come.
Women's Ministry is a very broad term used to define a multi-faceted ministry. Our heart is to reach women both inside and outside the Church with the love of Christ, see them grow in their faith, and apply God's Word to their lives. We want to help encourage, equip, and empower them to use their gifts and talents for the Lord. Women's Ministry includes Bible Studies, retreats, various prayer meetings, and special events. We have quarterly gatherings called REAL Tuesdays to help women build relationships with each other, a fellowship/study group for moms with small children, a ministry for widows, and monthly book clubs. Ladies who have a heart for hospitality can serve as greeters and hostesses for the various services and events. If you're a girl, there's a place for you!
"Love one another as I have loved you."
John 15:12
Join us at 9:00 am on Saturday, Dec. 4th for our annual Ladies Christmas Celebration! As I prayed for a theme, the Holy Spirit clearly spoke to my heart …. The Best Gift EVER! Doesn't get any clearer than that, right? Brenda Leavenworth from Reliance Church will be sharing a special message and we are excited to welcome Clarissa Houssein from Calvary Chapel Sweet Hills in Banning to lead us in worship! We will have a Christmas boutique in the gym immediately following. Come and enjoy fellowship, shopping, and a wonderful reminder of why we are celebrating! It's all about Jesus … The Best Gift EVER!

For more information contact Kelly!
Brenda Leavenworth
Reliance Church
Brenda is an author and speaker based in Temecula, CA. She has written several in-depth Bible studies and has travelled the globe to share God's Word. She holds a bachelor's degree in Biblical Studies from Calvary Chapel University, where she now works in the Women's Department, and is currently working on her master's degree with an emphasis in Christian Leadership. She has a heart to see women develop as leaders and is spearheading a CGN (Calvary Global Network) Task Team for Women in Ministry. She is excited to share the launch of her NEW leadership podcast, "When She Leads," discussing the complexities and realities of leading as a woman. Married to Ted who ministers as the Senior Pastor of Reliance Church, she currently loves and serves her community as the Director of Women's Ministry. Together they have three adult children and ten beautiful grandchildren.
Clarissa Houssein
Calvary Chapel Sweet Hills
Clarissa is a singer songwriter and worship leader at Calvary Chapel Sweet Hills, Banning Ca. She is also married to Senior Pastor Ryan Houssein, and mom to a lovely fairy girl Olive, and a little chief named Toviah. As a young girl, Clarissa was raised at Calvary Chapel Costa Mesa under the teaching of Chuck Smith where she would later meet and marry Ryan in 2003. She graduated from Calvary Chapel Bible college, and later received her Bachelor's degree from Cal Baptist University. Clarissa and Ryan answered God's leading to plant a fellowship in Banning Ca. Ryan and Clarissa began sharing the Word of God with people in their neighborhood via home Bible study. The Bible studies grew and then continued to grow into what is now full-time ministry and shepherding of a church family — Calvary Chapel Sweet Hills in Banning, California. The preservation of God's Word has become more important to them now more than ever. Throughout the years they have found safety in the ancient paths taught to them in their youth. "Not by might nor by power but by my Spirit says the Lord".
This is a FREE EVENT, but if you'd like to participate with us in a Lip Gloss drive for TREASURES, please bring any brand (but new and unused), with you to the event! TREASURES is an organization that supports women in the sex industry and survivors of sex trafficking.The lip glosses will be used in the care packages they hand out as they share the love of Christ in the strip clubs. Learn more about TREASURES by visiting
iamatreasure.com
Gatherings, Studies & Devotions
Calling all ladies of all ages! Join us for REAL Tuesdays from 7:00 pm. We will meet quarterly to celebrate being a girl and the joy of having sisters in Christ! Each REAL night will focus on a different topic, be very informal, and best of all, its free, so invite your friends! Our desire is to create new RELATIONSHIPS, bring ENCOURAGEMENT to one another, hold each other ACCOUNTABLE to what is right, and LAUGH out loud.
Keep a look out for next date!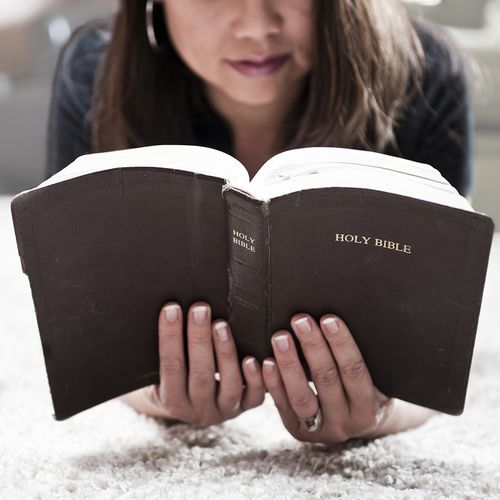 A collection of Women's studies written by Kelly Bell.


Catch a NEW video devotion by Kelly Bell every Tuesday or watch any past video devotion. Get a cup of encouragement for any day at any time.
We are looking for child care helpers for the Women's Reasons to Rejoice Bible Study on Tuesday mornings and for the M.O.M.S Fellowship Days on Thursday mornings. If you have a heart for children and would love to bless the ladies gathering for study fellowship, please contact us. Please sign up and be sure to fill out our
Ministry Application
For more information, contact Kelly Bell at
[email protected]
or Jasmine at
[email protected]
Get Connected. Go Deeper.
Moms On a Mission (M.O.M.S) welcomes moms-to-be and those raising young children.
Have a Question? Contact Us
We'd love to hear from you. Fill out the form below to get started.