Upcoming Justice Matters Sunday
By: Kelly Bell
Date:01/05/2022
Hey Team!
Hope your Christmas and New Year celebrations were wonderful and filled with hope for the year ahead! I wanted to pop in and first remind you of our next "at risk" meeting date, which is Sunday, Jan. 16th, from 3:00-5:00 pm here at Church. Hope we will see you there. We are exactly one month away from our 11th Justice Matters Sunday, and if you follow us on social media, you'll see promo adds just about every day. We are really trying to reach our communities and invite them to come and hear from experts John Cotton Richmond and Bella Hounakey. Go to our website at www.calvarymurrieta.com and you can get all the details, read all the bios, and see what workshops we will be offering. We will also be providing a BBQ lunch for everyone that day to encourage families to hang out, go to a main service, visit a workshop or two, and explore ways to get involved with some of our awesome exhibitors. Please invite a friend, neighbor, or a co-worker!
At our January meeting we will be discussing ways to be involved on Feb. 6th . We have been talking about it a little, but we will be hitting it hard. We will need people to help with lunch, host exhibitors, serve at the dinner the night before, and help workshop teachers. We also are looking for people to donate and help in the Green Room. If you already know what you'd like to do, please drop me an email and let me know!
I also want to give you two opportunities that were sent to me. One is a job opportunity at GenerateHope, which is a faith-based organization that provides long-term, comprehensive, housing and recovery programs to women who have been sexually trafficked. If you want to know more details, please call Kimberly Hariman at (619) 344-0344 ext 704 or email her at
[email protected]
Also, because it's Human Trafficking Awareness Month, the San Bernardino County Sheriff's Dept. is hosting a series of webinars to help educate communities regarding the risks of youth exploitation and trafficking in a post covid era. If you'd like to attend or for more info, please click on the link:
https://bit.ly/3DVsHVL
Thanks for partnering with us in the fight against Human Trafficking and other injustices. Thank you for helping to be a voice for them and continue to fight for their freedom!
Fighting Together,
Kelly
"Here in the land of the free, up to 300,000 underage youth are at risk of sexual exploitation every year. They come from urban areas, suburbs, and rural communities, and span all ages, genders, and family economic levels. Children are forced into this secret world by people they know and trust. Over 90% of traffickers are known to their victim. Trauma, shame, and fear silence their cried for help." (Women at Risk International… www.warinternational.org)
By: Kelly Bell
Date:11/23/2021
Hi Team!
We had a great time praying together at our meeting this past Sunday. We prayed for the people who are still enslaved, for victims to be rescued, for justice to be done, for the salvation of the exploiters, for our local and federal government, and for our faith community to know how to better "speak up" for those who can't speak for themselves. It was a small group, but we stormed the gates!
I wanted to remind you that our meeting in December will be cancelled, but will resume on the third Sunday of January, which is the 17th.Also, there is a great opportunity to help California Life Center with their Christmas Giving Tree.
This is a toy drive for foster kids in Riverside County to help provide wonderful Christmas memories! There are drop off boxes all over our county to drop gifts off. They are specifically looking for volunteers to help with the Christmas at the Temecula Promenade Mall. The tree doesn't have to be manned constantly, but they'd like to have people there as much as possible. Is anyone interested in donating some time here and there to hang out by the tree, be a friendly face, and answer a few questions? You would be stationed at the table by the tree, which is upstairs in front of Penny's and the Vans Store. You would talk to people who walk by about the toy drive, etc. They are looking for volunteers November 20-December 17, any days, nights, and times you can! Even once would be appreciated! If you have more questions or would like to volunteer, you can email or call Zach Bell at 951-970-6873 or
[email protected]
He can also explain more about the toy drive if you are interested.
I read a quote this week that was a great reminder to me … "One rescued is a reason to celebrate. One enslaved is a reason to fight." Let's keep fighting, team! I'm grateful for all of you who continue to pray, work, volunteer, and give to the victims, frontline organizations, and after care programs. Thanks for being in it for the long haul!
Happy Thanksgiving!
In His love,
Kelly Bell
By: Kelly Bell
Date:11/01/2021
Hello everyone! It was fun to see some of you at the A21 Walk for Freedom a few weeks ago. Hopefully people took notice and were reminded that people are still enslaved all over the world, and it's time to fight for freedom. I waned to make mention of our next meeting on Sunday, Nov. 21st. I know it's a busy week with Thanksgiving around the corner, but we will still be meeting and spend our time praying together about this injustice … praying for freedom… praying for chains to be broken … praying for healing and restoration … praying for repentance from the exploiters … praying for those working on the front lines … praying, praying, praying! We will be meeting in the Agape Room at Calvary Murrieta from 3:00pm - 5:00pm on the 21st.

I want to remind everyone to mark your calendars for Sunday, February 6th, as we host our 11th Justice Matters Sunday. We are actively working on all the details. We are excited and blessed that John and Bella are coming all the way to Murrieta to share with us. John Cotton Richmond was unanimously appointed by the U.S. Senate to be the Ambassador to Monitor and Combat Trafficking in Persons from 2018-2021. It's a privilege and an honor to welcome him at Calvary, as well as Bella Hounakey, a survivor and fierce advocate for the vulnerable. She was appointed by former President Trump to the United States Advisory Council on Human Trafficking. You can read more about them on our website, specifically on the Justice Page.

We are committed to this fight against injustice for the long haul. I am constantly praying about ways to sustain our engagement as a community for the vulnerable. I also want to thank so many of you who have worked and partnered with us for the last 13 years as we've tried to educate ourselves, create awareness in our community, and find ways to do "whatever" we can, to help. You rock. Thank you all!

Fighting Together,
Kelly

"Human rights are not a privilege conferred by government. They are every human being's entitlement by virtue of his humanity." Mother Teresa
By: Kelly Bell
Date:10/01/2021
Hey everyone! Hope you're doing well! Thanks again to Charlotte Paulsen for sharing about refugee care, she did a great job! I was both enlightened… and more confused. Not by Charlotte, but about the crisis at hand. So difficult to understand. Charlotte brought clarity to the situation for us, but the realization of the magnitude of the problem was evident. But … God, right??!! Nothing is impossible with Him. And we can all do our part, whatever that is. We are looking forward to a call from Charlotte when the opportunities arise to find out what we can do. Stay tuned!
One such opportunity that Brian has been sharing about is to volunteer with Save our Alliance and travel to a US base and help for a week. For more info or to volunteer, please see
www.saveourallies.org
. They have info on volunteering, but they've also started a "wish list" on Amazon for people to purchase items to help Afghan families transition into their new lives. The link is on their site.
We are continuing to raise money for a vehicle for the Trafficking Unit in Belize. Chris Lick made this need known to us, and we'd love to be part of the solution. One vehicle to work cases in the whole country is unbelievable and unacceptable. If you're interested in donating for that need, either email me for more info, or go to our church website or app, click on
Give
, find " Human Trafficking Institute" in the drop-down window.
Mark your calendars for our next meeting on Sunday, October 17 at 3:00 pm. We will be more actively planning our Justice Matters Conference and presenting practical ways to be involved. It's actually time to volunteer!
Last but not least, A21 is hosting their Walk For Freedom on Saturday, Oct. 16th. Join thousands of abolitionists in hundreds of cities across the globe to reach our cities with the awareness of human trafficking and how to end it. Go to A21.org/walk and choose "Temecula" as your city (if you're local). This walk starts at 7:00 am and meets at Vail Headquarters. More info on that website. See you there!!
Stay in the fight against injustice! Pray for our leaders, pray for the exploiters, pray for the frontline workers, and most of all… pray for the victims who are still held captive, and pray for the survivors to thrive! In other words, pray, pray, pray!
Love to you all!
Kelly
Why We Should Care About Refugees
By: Kelly Bell
Date: 09/07/2021
Hey all! Excited to get together again for our next "At-Risk" Meeting on Sunday, Sept. 19th, from 3-5 in the Agape Room at Church! Charlotte Paulsen from ICA will be sharing with us on the topic of Refugees. We will hopefully discuss things like … why we should care about refugees, how should we care for them, why they are even more vulnerable to exploitation, and what we PERSONALLY do to help. We are all watching the news and are heartbroken over what's happening to the Afghan people, as well as other people in our world. Charlotte has a lot of first-hand experience on the front lines of this issue, and I look forward to gleaning all I can from her insight.

I love this quote: "In troubling times, I will close my eyes and pray for my eyes to be open to what I can do." (Morgan Harper Nichols) On Instagram I follow a group called We welcome refugees, and one of their posts says this, regarding the question of what "welcome" looks like…. "Welcome isn't political. Welcome is bigger than that. Welcome recognizes the sacredness of everyone. Welcome isn't blinded by borders or by differences in race or religion. Welcome transcends. And when we welcome, we transcend all of the fear society pushes on us. Welcome simply connects and reconnects." Let's choose welcome!

We are planning (Lord willing) to do a type of human trafficking training (HT 101) at our October meeting. Many have been asking so we thought why wait? I'll keep you posted. Until then, a few facts to know about trafficking:
** Did you know that most human trafficking survivors are first trafficked by someone in their family, or someone they trust?
**Did you know that in nearly a third of all active sex trafficking cases, defendants controlled their victims without using violence?

Quote from a survivor: "You will do anything to feel like his everything. And he promises you everything. And the thing he convinces you to do, they don't seem that bad if afterwards he shows you how much he loves you … And as long as your profits meet his expectation, you will have what you've wanted your whole life: LOVE."

"For I, the Lord, love justice." Isaiah 61:8

Love from your fellow justice-lover,
Kelly
The Worst Thing to Do Is Do Nothing
By: Kelly Bell
Date: 08/01/2021
Hi all!
If you were able to come to the meeting on Sunday, I hope you were… challenged, disturbed, encouraged…. All or any of the above! I wanted to apologize for cutting everyone off before asking Chris to share. I should have realized we would all need more time to process and discuss the things we heard and saw, as well as pray about it. Chris and Kelsey just "happened" to be here for this meeting and we felt very strongly that he needed to share about Belize since we've all been praying! (You did a great job, by the way, Chris!) So I think I tried to pack a lot into our time together. My prayer and my hope is that now YOU take the time to pray about what to do with what you learned. For you, personally. For men globally. It probably would have been helpful to have a white board and list practical things we got out of the video about ways to engage men in the battle. The worst thing that can happen is if we walk away and do nothing. So, even though we didn't do this together, take some time to do it yourself! Ask yourself the questions, spend time in prayer over the issue, generally and specifically. Take the time to answer the question … so what do I do now?
The book that was referred to by Patrick is called
Fight For Me
by Alan Smyth, forward by John Richmond. Order it at
www.fightforme.net
It looks good!
Thanks again guys!
See you at the next meeting on Sunday, August 15th!Read AIM (Agape Int'l Missions) Second Quarterly Update!
Fighting Together,
Kelly Bell
Blog updated 08/03/21:
Hey team!

Looking forward to seeing you at the next meeting n Sunday, Aug. 15th from 3-5 pm in the Agape Room at Calvary Murrieta. We'll be talking about a few things: a little more follow up on the video we saw (Bring some "practical" ideas and suggestions on how men can be involved), brainstorm ideas for our next Justice Matters Conference in 2022 (JM11), and spend time praying together. We so often forget that this is also a spiritual battle that should be fought on our knees. Don't let the fact that it's a "prayer meeting" scare you away from coming. If you don't feel comfortable praying out loud, it's totally fine. You can just agree in your Spirit as others pray.

I also want to ask those of you who came to see the movie "Tending Clouds" that we showed a few months ago to pray. If you remember, the predator, Michael Pepe, has asked for a re-trial based on a technicality. The trial is this week, beginning August 3-6th. Please pray for the girls as they all have to testify again, which is very traumatic. Please pray for justice and a quick and easy trial for the girls. Don and Bridget are with them in Los Angeles.
Schedule for girls testifying:
Wednesday: Kunthea and Reaksmey (The one in the movie)
Thursday: Sokha and Chanthy
Friday: Sochea

Thanks for praying! See you all soon!
In His love,
Kelly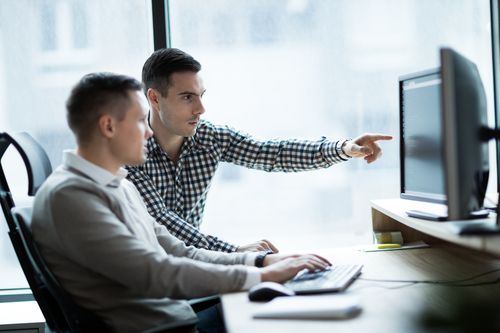 By: Kelly Bell
Date: 07/01/2021
Hey everyone! Hope your summer is going wonderful! I just wanted to let you know what we'll be doing at our next meeting on Sunday, July 18th. I was able to be part of an online event called "Engaging Men: The Key to Ending Sex Trafficking." (I sent you all the link) It was led by a panel of 8 men who are active in the fight against trafficking and have a wide variety of experience. I'd love for you all to be able to hear it, so I will be showing it at our next meeting. I think you'll be challenged and encouraged by what these men are doing and how they are doing it. I learned a lot. So mark your calendars, invite a friend, and come out on July 18th from 3:00 pm-5:00 pm.

On this special night, we will also get to hear updates from our own … Chris Lick. Chris and his wife Kelsey moved to Belize this year to work for the Human Trafficking Institute as Belize' first Law Enforcement Advisor. Victor Boutros, HTI's CEO, wrote this about Chris; "Chris's presence in the field will allow him to share his experience as a human trafficking investigator and empower local law enforcement to bring traffickers to justice." He's doing a great job! They will be home for their daughter's wedding, so we will have the opportunity to hear from him how things are going, alive and in person! See you on the 18th!

Fighting Together,
Kelly Bell

Fun Fact: The Human Trafficking Institute (HTI) also has been working in Uganda. During the pandemic, many nonprofits had to do what they could to simply survive, but the Lord blessed the work of HTI. Although the pandemic represented a surge in the sea of vulnerable individuals to exploit all over the world, in Uganda, between July and October, they saw a 1200% increase in the number of traffickers arrested and a 1300% increase in the number of victims protected! Way to go guys!
CFLC: Back to School Supply Drive
June 23, 2021 - July 23, 2021
Join us as we help California Family Life Center's Back to School Supply Drive! CFLC will be accepting school supplies for our foster and Kincare children and youth. With your help, each child can go back to school with the supplies to help them succeed.
To donate items, scan the QR code or visit
https://CFLCDonate.givesmart.com
If preferred, school supplies may be dropped off at the church office Monday-Thursday, 8:00 am-4:30 pm.
Thank You For Your Help in the Rescue of Two Girls!
By: Kelly Bell
Date: 06/01/2021
Blog updated 06/11/2021:Hey everyone!
I wanted to let you know that the Riverside County Task Force is hosting a zoom meeting this Wednesday, June 16th, at 10:30 am. If you're interested in joining, there's a link below! Should be very informative.
Join RCAHT Zoom Meeting:

https://us02web.zoom.us/j/88355725684?pwd=TDVEMkFpYVZjK0xPcUZyZzJNN1M0UT09

Meeting ID: 883 5572 5684
Passcode: 996621
Also, don't forget the zoom meeting this Saturday from 8-10 am about getting men involved in the fight against sex trafficking. An outstanding panel of men will be hosting this. The info was sent out on the last email. You can visit
www.throughGodsgrace.com
for more information if you are interested.
Have a great weekend!
Fighting Together,
Kelly

From SafeHouse Project: "What do truck stops, motels, hotels, private homes, trailer parks, gas stations, convenience stores, businesses and schools all have in common? All are places individuals are trafficked through. Are you watching when you go to these places? Would you know what to look for? If someone was being trafficked right under your nose, would you be able to pick up the signs? If you answered no to any of these questions, you should go to
www.IAmOnWatch.org
to take our free training on how to spot and report trafficking."

Hi Justice Team!
Thanks to everyone who came out to support the movie "Tending Clouds" last weekend and meet our friend Vincent Latteri who shared about his vision to help the homeless. We had a great turn out for sure! Although we didn't promote it as a fund raiser, an invitation to give was definitely presented. Thank you to all who responded. If you'd still like to give to Aim, you can go to our website or church app and designate it for Aim (Agape International Missions): Tending Clouds.
Matt, the Director of Relational Advancement at Aim, says that one girl is rescued for every $1,000 given. I asked Matt exactly how they came up with that amount. This is his response, "This amount is based on an average cost of a raid which is $5,000, and on average, we rescue five girls per raid. The $5,000 cost for a raid includes investigation into the place suspected of trafficking (Surveillance, confidential informers), obtaining court orders for the raid, the raid and rescue by the SWAT team, initial care by social workers who are on site during the raid and with the girls for the first 24 to 48 hours, until they go to the Restoration Home. This also includes follow-up legal work to protect the girls from any prosecution and to prosecute the traffickers."
This is a great break down. Notice, though, this doesn't even factor in the continued care for the girls in the Restoration Home. This comes from individual donors, churches, etc. Thanks for helping us help them rescue girls and bring them to full freedom! We appreciate every penny that is donated! As a result of the movie, so far we've donated enough to rescue 2 girls. I'm already praying for them!
Please note that our June "At risk" meeting is cancelled due to Father's Day. We will resume on July 18th from 3-5 in the Agape Room.
For those who are interested, there is a zoom event called "Engaging Men is The Key to Ending Sex Trafficking." Male leaders will be addressing key dynamics and the lineup of speakers looks great! This will be on June 12th from 8-10 am (PST) I've included the eventbrite link if you'd like to register. You can also learn more about it at Through God's Grace Ministry at
https://throughgodsgrace.com
or check out the
event flyer
.
Thanks everyone! I Appreciate each of you so much!
For Justice,
Kelly Bell
Did you know:
40% of child trafficking survivors are sold by a family member?

Do you know what to do if you suspect or spot trafficking?
Contact: National Human Trafficking Hotline: 1-888-3737-888
233733(BEFREE) Text "Help"
National Center for Missing and Exploited Children 1-800-THE-LOST (missingkids.org)
Childhelp National Child Abuse Hotline 1-800-4-A-CHILD (childhelp.org)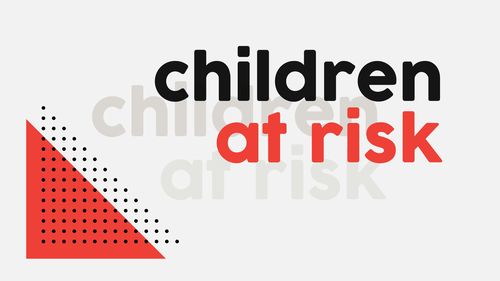 Upcoming Children At Risk Meeting: Private Movie Showing
By: Kelly Bell
Date: 05/01/2021
Hey everyone!

Thanks for coming to April's "at risk" meeting about trauma informed care. Many of you asked Brenda, our speaker, if you could have a copy of her presentation, so I've included the link below. It was so good! A huge thanks to Brenda for taking the time to share her knowledge, resources, experience, and passion with us! I know I learned a lot.
Tending Clouds Movie
There's a slight time change for our next meeting in May. Instead of 3:00 pm-5:00 pm, we will be meeting on Sunday, May 16th, from 5:00 pm-7:00 pm in the main sanctuary. We will be hosting a private screening of a film made by AIM (Agape International Missions), whom many of you are well acquainted with. It's called Tending Clouds and it's the true story of one of the girls who was rescued, grew up in their Restoration Home in Cambodia, and is now sharing her story to help girls heal from their abuse. She testified against her abuser, who was an American Pedophile, working as a professor in a Cambodian University. His trial resulted in a 210-year prison term. His attorney found a loophole and is now fighting for an appeal. This story will not only touch your heart but will give you a glimpse inside the reality of the dark world of human trafficking. I hope you can join us and hear her story. I've included a link to the 2-minute trailer, but to be honest, the trailer doesn't do it justice!
Hito Pak
Last but not least, at our meeting we will also have the privilege of meeting a young man named Vincent Latteri. He's a local guy with a huge heart to help the homeless in our area. He's starting a ministry called Hito Pak that provides backpacks to the homeless packed with essentials such as socks, blankets, food, etc. I'd rather have him tell you his story, so I hope you can come and be a part of this "grassroots" organization! I've included a link to his organization as well, and his contact info is included. Learn more at
hitopak.com
Help launch this local movement via
Indiegogo
I'm looking forward to seeing you on May 16th! Thanks for being willing to learn, come alongside organizations both local and abroad, and speak up for justice. Thanks for supporting us as we seek to support those on the front lines, as well as the survivors of human trafficking and other justice related issues. You're the best!

Serving Together,
Kelly Bell
Next Topic: Trauma Informed Care
By: Kelly Bell
Date: 04/01/2021
Hey everyone!
Thanks for coming out to the prayer meeting last month. I was hanging with the grandkids but I heard it was great! I'd like to invite you to our next meeting on Sunday, April 18th from 3-5 pm in the Agape Room at Calvary Murrieta. We are thrilled to have Dr. Brenda Navarrette with us that day! She is an Adjunct Professor at Vanguard University and recently taught a workshop at the Ensure Justice Conference hosted by the Global Center for Women and Justice. She will actually be sharing some of that information with us at our meeting. Her topic will be Trauma Informed Care. She'll be sharing some basic information on how trauma impacts a person's brain, behavior, and relationships, and how we, as a community, can respond with a more trauma informed approach. Not only will this help us understand how to better support and serve survivors of trauma, it also will equip us to better care for all people with more compassion and empathy. You won't want to miss this meeting!
I also wanted to let you know that Rebirth Homes is hiring for a few positions. You can go to their website at
www.rebirthhomes.com
. They are also looking for people to host candle parties! Contact me for more info! GenerateHope is also hiring an Education and Career Readiness Specialist for their San Diego location. Visit
GenerateHope.org/dreamteam
to learn more about that position. Since we are talking about GenerateHope, they have some exciting news! They are opening a new Recovery Program in Colorado! They are excited to help more survivors experience healing and freedom. Way to go guys!
Thank you all for continuing to pray, serve, help educate, and get educated on Human Trafficking and what we can do about it. Thanks for praying for freedom and healing. Thanks for choosing to shop wisely and ethically and make a difference with your money. Thanks for speaking up and showing up. We can all do something. Thank you!
Serving together,
Kelly Bell
One Person Can Make A Difference
By: Kelly Bell
Date: 03/03/2021
Hey Everyone!
It was great to see so many of you at the February "At-risk" meeting. We had lots of new faces! If you were unable to go and would like a copy of our handout, just let me know and I'm happy to forward it to you! I wanted to let you know of a few opportunities coming up.
Rebirth Homes has many ways to get involved as volunteers. Go to their website at
www.rebirthhomes.com
and look under Volunteers. Not only are they looking for specific donations, there are mentoring opportunities and other ways to help the women at their homes. There's opportunities for men to be involved as well. I personally just applied to be a mentor and I'm looking forward to the zoom training!
Chris Lick contacted me from Belize to let me know that the Human Trafficking Institute is looking for a Law Enforcement Advisor at their office in Uganda. Obviously you'd have to be willing to move, but I thought I'd throw that out there if anyone feels the Lord leading them in that way! Contact me for details.
If you're looking for ways to get involved in the fight against trafficking and need some help figuring out how, I'd love to help! I love sitting down with people and figuring out how they can use their specific gifts, talents, and resources. Our next meeting is Sunday, March 21st from 3-5 pm at Calvary Murrieta in the Agape Room. One way we can all help is by praying over the issue, including the victims, the perpetrators, the abusers, the front line workers, the service providers, and everyone else involved in the fight. Join us as we dedicate that meeting to prayer!
Thanks for caring about justice and this issue. I believe that we are called to look at and love all people as God does, since we are all created in His image. To say we love God and don't love people … well, we can't. 1 John 5:20-21 reminds us of that. Thanks for choosing to love and care about the exploited, the vulnerable, and the hurting. Thanks for loving through your giving, praying, and serving.
Until all are free,
Kelly
"One person can make a difference, and everyone should try."
- John F. Kennedy
"The highest use of capital is not to make more money but to make money do more service for the betterment of life."
- Henry Ford
By: Kelly Bell
Date: 02/01/2021
Hey everyone!
I hope you all got to hear Dr. Sandra Morgan from the Global Center for Women and Justice share about Human Trafficking on Sunday, Jan. 31st. If not, it's available on our website. Brian also shared some thoughts on Amos 5:24 which says, "Let justice roll like a river." We've also posted on the Justice Page on our website 8 videos of different organizations that we support to provide even more ideas and opportunities for people to get involved. Along with that, we've listed additional organizations, ministries, and resources that may be helpful to those of you who would like to get more education and develop an even deeper understanding of the issue.
At our next meeting, which is Feb. 21st, we will be discussing some additional ideas and practical ways you can get involved. We've love the opportunity to meet you and help you figure out how to use your gifts, talents, and resources in the fight against trafficking.
Sandie does weekly podcasts about this topic that are an excellent resource for education, etc. Find them at
www.endinghumantrafficking.org/podcast
The Global Center also hosts a yearly conference in March called "Ensure Justice." This year it is on March 5-6 and will be virtual! The theme is "Being Crushed" and will focus on early intervention solutions that build resilience, strengthen communities, and provide hope. Use code CARE21 to receive a 25% discount off your ticket. Sign up at www.ensurejustice.com
Thanks for partnering with us in the fight against this horrible injustice. We appreciate you all. Just a thought … an activist is a person who campaigns to bring about political or social change. We all don't have to become "activists" but we can all be advocates, which is one who publically supports or recommends a particular cause or policy. Let's all be advocates of justice!
Serving Together,
Kelly Bell
January is National Human Trafficking Prevention Month
By: Kelly Bell
Date: 01/03/2021
Hey Team,

Happy New Year! I pray your holidays were wonderful … full of Jesus, friends, and family! I wanted to invite you to our next Children at Risk meeting on Sunday, Jan. 17th, from 3-5 pm at Calvary Murrieta. January is National Human Trafficking Prevention Month so we will be discussing ways to help "prevent" people from becoming victims. We will also spend time praying for our Justice Matters Conference (JM10) which is on Sunday, Jan. 31st, at both services. Because of covid restrictions, etc., this year's Justice Sunday will look a lot different. But our sermon that morning will still be focused on God's heart for justice and Human Trafficking. The title of JM10 is "Let Justice Roll" from Amos 5:24 . Brian will be sharing a few thoughts and then our speaker will be none other than Dr. Sandra Morgan. Dr. Morgan is usually our MC, but we are privileged to have her as our guest speaker. She was appointed Co-Chair of the Public-Private Partnership Advisory Council in Washington DC in December 2019 and she has a lot to share about what she learned this year. Invite your friends, family, and neighbors and join us on Sunday, Jan. 31st at either the 9 am or 11 am service!
I wanted to share Dr. Morgan's bio with you, not only because it is quite impressive, but I want you to understand that she really is an expert in the field. "Dr. Sandra Morgan is recognized globally for her expertise on combating human trafficking and working to end violence against women. She is the director of the Global Center for Women and Justice at Vanguard University in Southern California. She is passionate about the role of education in fighting trafficking. She launched a 12-unit Anti-Human Trafficking Certificate that is totally online. She believes everyone can do something. But first, they need to study and understand the issue. Then they can be a voice and make a difference."

See you all on Jan. 17th at the meeting, and then at JM10 on Jan. 31st!

Until all are free,
Kelly Bell


"He gives justice to the oppressed and food to the hungry. The Lord frees the prisoners. The Lord opens the eyes of the blind. The Lord lifts up those who are weighed down. The Lord loves the godly. The Lord protects the foreigners among us. He cares for the orphans and widows, but He frustrates the plans of the wicked."
Psalm 146:7-9
By: Kelly Bell
Date: 12/01/2020
Hey Team,

I wanted to let everyone know that our December "at-risk" meeting will be cancelled and we will resume on Sunday, Jan. 17th. A big thank you and shout out to all of you who volunteered to buy gifts for all the task force and Rebirth Home clients! They all were taken! If you are still looking for a way to make a difference and bless a child for Christmas, California Family Life Center is still collecting gifts for foster and disadvantaged kids right here in our valley. If you are interested, visit them at www.cflcgivingtree.org ; You can choose a child, buy a gift, and return it to the church or you can ship it directly to them!

Thank you all for being engaged in the fight against trafficking. Thank you for the many things you do, from praying, spreading awareness, continuing to get educated, to supporting many groups financially. You all are a blessing to many, in ways you'll probably never know. Just buying a gift for someone speaks volumes of love and support. This fight literally "takes a village" and we appreciate each and every one of you.

I like this poem written by Helen Kromer. Ronald Reagan once used it as a challenge to us all.

One man can awaken another. The second can awaken his next door brother. The three can rouse the town, Turning the whole place upside down. And the many awake make such a fuss, They finally awake the rest of us!

Let's awake this place! Praying you all have a wonderful, safe, Jesus-filled Christmas. Be careful, be safe, enjoy your family, and remember why you're celebrating. Love you all!

Serving Together,
Kelly

"Injustice anywhere is a threat to justice everywhere." Dr. Martin Luther King Jr.